About Us
Last Update: 2018-07-23
Established in 1982, ARWIN GROUP is the leading company in medical cosmetics industry in Taiwan.
The whole procedure from developing, experiment, texting, manufacturing and QC to packaging is consistently done in Taiwan.
Upholding the concept of simplicity, with minimum packaging fee but highlighting the pure nature and effective ingredients of products.
ARWIN has the most diversity products as well as the advanced integrate laboratory.
ARWIN brings to customers the most effective and high-quality products with affordable prices.
Slogan-Beautify from head to toe, from inside out
ARWIN GROUP has two main brands: ARWIN & BIOCHEM
ARWIN is an international, expert beauty and personal care brand with a sincere passion for beauty.
The company emerged from a real-life love story more than three decades ago, based on unique values that endure to this day. These are the particular values that made the company blossom from a handful of dedicated skin experts into a national treasure: Taiwan's leading beauty and personal care brand with a range of premium, friendly products for face, body and hair.
BIOCHEM
Lit skin. Selfie-ready
Universal essentials, targeted treatments, Asian viral trends and superstar formulas. All you need for a luminous, dewy ultra-glow that is Selfie-ready for anytime.
Conquering together.
High-impact transformative skincare that smoothens, firms and hydrates. We are founded on the principle of personal choice, and our mission is to conquer skin troubles together. The purest extracts and most advanced active biotech products made by people who understand daily skin-disruption. With deep personal customization — boosters, powders, and essential oils — for individual preferences, specific concerns, unique problems or to be different. Use what you need, use what works, and make your own rituals.
By combining production, experience, tourism and shopping, ARWIN was the first company to introduce tourism and production at the same time in Taiwan.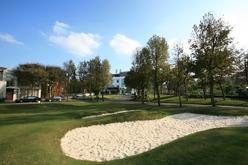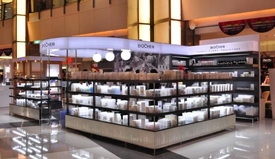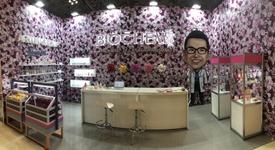 Basic Information
Company Name:

ARWIN BIO-TECH. (TAIWAN) CO., LTD.

Business Type:

Distributor, Exporter, Importer, Retailer, Wholesaler

Year Established:

1982

Brand:

Arwin/Biochem

Main Product:

Skin care product, Cosmetic product, Body cleaning supplies.

Main Export Market:

Hong Kong, Japan, Mainland China, Malaysia, Singapore, Taiwan
Official Records
Official Records from Taiwan International Trade Shows
2017/11

TAIWAN EXPO 2018 in Malaysia

Booth No.: 409

2017/09

Taiwan International Beauty Show 2018

Booth No.: D0110
Contact Information
Owner:




Contact Person:



Phone Number:




Fax Number:

+886-3-4883811

Office Address:

Office Hours:

Monday-Friday 8:30-17:00

Company Website: